I am so proud of Aja's journey! Making big diet and lifestyle changes are no undertaking, especially when the new approach is a stark contrast to a long held routine or mindset. Aja remained committed and positive throughout our 6 months together and it has been a privilege to witness her total transformation. Seeing her vibrancy, enthusiasm, and renewed confidence is a gift and I am thankful to be on her team. -Diane Teall Evans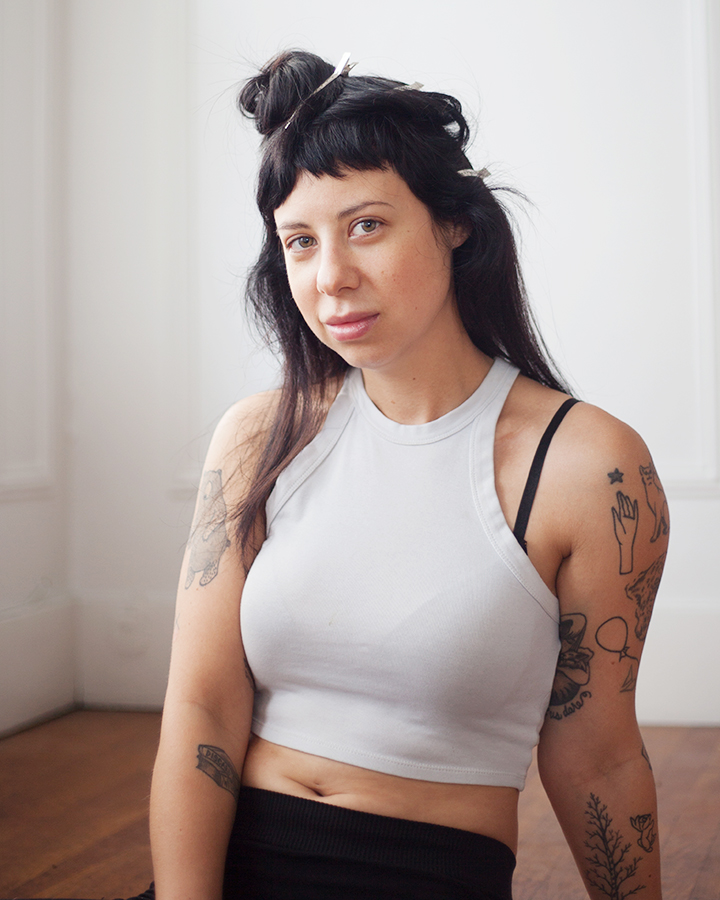 "Be thin. Be on the go. Be busy. Be perfect. Be happy. Feel energetic!" These are messages the media ingrained in me since I became a consumer. "Want ice cream? Eat a handful of almonds instead! Need a reset? Fast for a day!" The bombarding messages from mainstream media became background noise and my relationship with food officially crumbled in 2014. I was 30. I no longer trusted magazines or television to introduce me to "safe" foods advertised, full of empty calories and preservatives. I was afraid aging meant I'd just became fat and useless. Instead, I rejected food advertisements altogether and welcomed the unrealistic, innumerable images of female perfection portrayed in the media. I formulated restrictive diets and goal plans for weight reduction. Raw vegetables, poached chicken, and constant small meals to feed my body all it needed was my aim. The bare minimum and being less was my goal.

I was living fast too. Often, it felt like life was "happening" to me and I was a bystander. Although thrilling, I felt the negative effects and was aware that it wasn't sustainable. After years of feeling worn down, I didn't feel like myself anymore either, but I was thin which seemed like the ticket into society's winning circle of acceptance. That was the image worthy of observance. Everywhere I looked, there was additional aid for me to achieve this worthless goal.

Living on a restricted caloric diet set disruptions in place that affected the way I worked, processed thoughts, lived, and even dreamed. Originally, I sought working with Diane to more positively influence my health, stating firmly I could not endure any weight gain.

I was unaware my food choices were a potential cause of my constant anxiety and sleep issues. Through my consultation with Diane I realized that my choices were leading to burnout. When she described adrenal fatigue to me it gave a name to the train I felt would run me over the moment I stopped my perpetual motion.
How does one undo these habits and the potential damage caused? I couldn't have reconciled my relationship with food without being honest and transparent with Diane.

The process of being held accountable with the right person has shown grounding weight. The day I officially sat with Diane to acknowledge that my choices needed to change, I was acknowledging also that I needed to deconstruct using food as a coping mechanism for other personal issues.

How could I heal when my body wasn't even nourished? There's no way I could achieve any of my true goals in an exhausted and weakened state. Not to mention the conflicting fear I felt "surrendering" the frazzled, reduced identity I worked so hard to achieve.
I'm writing this shortly after the 6 month mark of our original consultation. That afternoon I made a firm commitment to heal myself and let go of the negativity that was defining me. I have since felt a transformation. Diane has helped me introduce healthier choices to my meal planning and steer me toward an overall healthier lifestyle.

I reestablished new boundaries and relearned how to love food and myself together again - a beautiful and necessary reconciliation. My body image shines because I feel my own accomplishments physically. I feel my own health presently like it's something I can physically hold or touch.

Diane has introduced me to tools that I'll have on my continued journey. She's replaced my food-negative inner voice with her goal-oriented voice of reason. She also provided produce suggestions, ethical meat sourcing ideas, pantry stocking lists and recipe links based on my preferences.

At lunch, I'm the envy of my co-workers because I now eat from a real plate with real utensils while sitting down with my real food. Instead of shaming anyone who notices my lifestyle change over their bagel, I respond, "You should join me! It's a wonderful new way to live."

My mindset noticeably changed during this experience. My health has opened doors and even made me more popular with my social groups. Ironically, all the things being extremely thin were supposed to offer.

Being healthy has allowed me the openness to let my personality shine. It's not magic either, people apparently love healthy, internally sound people.

I have advice for others struggling with diet: Our physical bodies are our temples. The relationship we have with ourselves is the most important and determines every reaction we experience with other people. It starts with health. Health begins with what we put into our bodies.

If I hadn't committed to my own health, I wouldn't feel as grounded and in control as I do now. The subliminal messages society offers women and others about body are not useful. In fact, those image suggestions are destructive and hurt us. It's all for profit